Marketing Opportunities Available

Our Mission

Edwards Racing will run a strong professional effort at every racing venue we attend.
Pursuing Main Event Wins and Championships!The Edwards Racing Team will take every opportunity to promote and represent our Marketing Partners at the track with promotions and in the Winners Circle!!


Exposure Marketing


California
Arizona
Oklahoma
Indiana
Wisconsin

1000's of brand loyal excited motorsports fans

Return On Investment
ROI



Brand Exposure
Brand Signage
Company Signage
Product Samplings
Uniform,Vehicles,Equipment
Race Day Promotions
Corporate Events
Church Events
Team Building

Edwards Racing Team


Kyle Edwards 19 from Fountain Valley California is a third generation Open Wheel Fire Breathing Alcohol Burning Bucking Bronco From Hell driver for the family owned Edwards Racing Team. Kyle campaigns a VRA/USAC 360 Sprint car and USAC Midget at as many venues as possible. With proper funding will run the extremely popular USAC/CRA 410 Sprint cars!!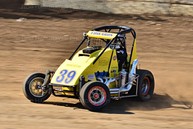 Contact Information
Fountain Valley Ca 92708
714 968-5916
info1@safehouse.com
---